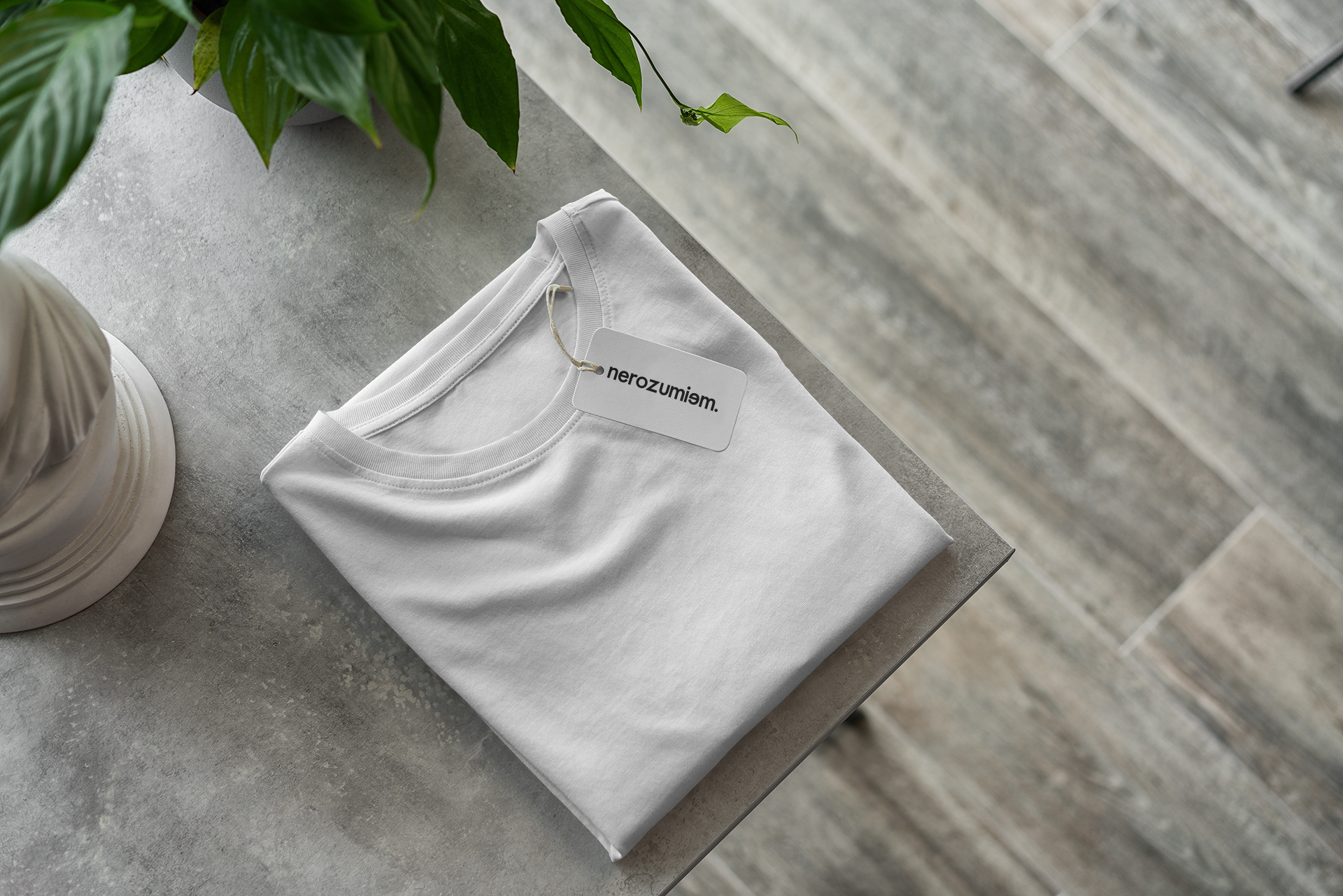 About Us
At Nerozumiem ("I don't understand"), we believe that embracing the unknown is a powerful catalyst for personal growth and self-discovery. Our philosophy centers around the idea that it's okay not to have all the answers. In fact, it's often in those moments of uncertainty that we find the most meaningful insights.
Our minimalist designs reflect the simplicity and elegance of embracing the unknown. By stripping away unnecessary clutter and focusing on essential elements, we create timeless pieces that resonate with those who appreciate clean aesthetics and thoughtful simplicity.
In a world that often demands immediate answers and quick solutions, we invite you to embrace the beauty of not knowing. Nerozumiem encourages individuals to embrace uncertainty as a catalyst for personal growth and to find solace in the journey of self-discovery. Our brand serves as a symbol of liberation, reminding us of the freedom found in acknowledging our limitations and embracing the inherent beauty of curiosity.
In choosing our T-shirts, you not only embrace quality and durability but also support a conscientious approach to fashion that values sustainability, ethics, and the overall welfare of both people and the planet.

T-Shirt Details:


- Preshrunk jersey knit.
- Taped neck and shoulders.
- Twin-needle sleeve and bottom hems.
- Midweight soft fabric.
- Euro fit shoulders and armholes.
- Tear away label.
- 185 g/m².
- 100% Cotton, Combed Ring Spun.


We take pride in offering durable and high-quality clothing. Our T-shirts are crafted from 100% ring spun cotton, which is known for its exceptional softness and strength compared to regular cotton.


The prints have superior stretch and rebound. This allows the designs to move and adapt with the garment throughout its lifetime without the concern of cracks or damage. They have a lightweight, soft, silky matte finish.


Designed and Printed with Passion in Slovakia:


Our designs are born from the creative mind of an English artist who now calls Slovakia home. With meticulous care, the artist personally prints each T-shirt, ensuring exceptional attention to detail in every piece. Our aesthetic is defined by clean lines and geometric shapes, celebrating the elegance of simplicity and the interconnectedness of existence. Influenced by the natural world, minimalism, and the rich tapestry of Slovak language and culture, we invite wearers to embrace and connect with the beauty that surrounds us all.


Affordable, Sustainable, and Ethical:

At our core, we are dedicated to the principles of sustainability and ethical practices in the realm of apparel. Our commitment is reflected in the creation of our durable, minimalist T-shirts, which not only come at a minimal cost to you but also prioritize the well-being of the planet and the individuals involved in their production.

We have partnered with one of the world's top 50 most sustainably managed companies, renowned for their innovative approach in reducing environmental impact. By implementing forward-thinking solutions, they ensure that our manufacturing process aligns with our shared commitment to the planet's well-being.

Moreover, our supplier places great emphasis on the welfare of their employees, setting industry-leading standards for working conditions and labor practices. They provide safe and healthy working environments, offer fair wages, and go above and beyond by providing free transportation and medical care for their workers.


We are committed to making our products accessible to everyone while prioritizing sustainability and ethical practices. Our chosen apparel manufacturer is dedicated to developing and implementing innovative solutions that minimize our environmental impact.


From Start to Finish, We Embrace Sustainability, Safety, and Quality:

We not only strive for quality garments but also for fostering fair and safe working conditions in the apparel industry. Instituting leading working conditions in the apparel industry & playing an active role in strengthening the social fabric of the communities. Providing rewarding, safe, and healthy work environments.

From the initial phases of production to the final product, we prioritize sustainability, safety, and quality assurance. Our aim is to build a brand that not only delivers exceptional clothing but also promotes responsible manufacturing practices throughout the industry.